8 Things a Rainy Day on Vacation is Good For
Updated: Aug 26, 2022
Ever book a vacation and then find out the weather is not cooperating? Don't lose sight of why you booked the vacation, you need this. Let's roll with it and enjoy our time! Below are 8 strategies that will help you to salvage a rainy day, and make the most of your time.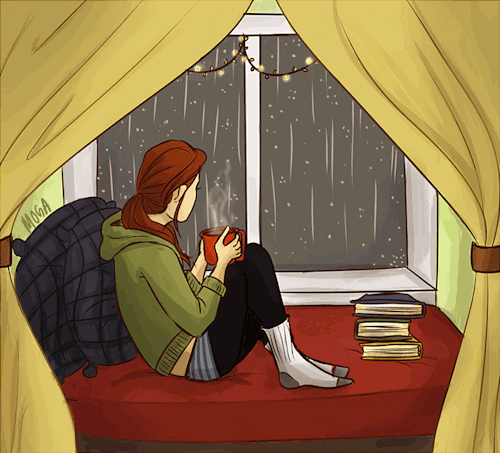 Now there is a difference between rain and storming thunder and lightning, so plan accordingly not to get into a dangerous situation. Florida is the lightning capital of the world! And while I hate driving in the Florida white out rain storms, most rain, and I stress most is not going to ruin our fun. If this is a road trip, check your tires and brakes and make sure your fluids are all good before getting on the road. Have a spare and know where all your emergency items are.
Floating down blue spring mid storm! We had the whole place to ourselves!
1. Water is energy. Tap into it. Is there a place you can feel closer to the rain? Sit with it. If there's a covered porch or window for your viewing even better. Take deep breaths. Consider meditating, praying or stretching. Maybe even journal. Rain as a water form can help you to get in touch with your emotions. Is there something you need to resolve? Try some hip opening exercises or some vinyasa! Because water is fluid it reminds us how to navigate the landscape we travel through. Get into a place where you can enjoy the view and go with the flow!
2. Go anyway Rain doesn't have to mean your plans are ruined. Buy an umbrella, put on that poncho and go! A walk in the rain can be just what you need, something is being washed clean and needed that rain – go see it. Some places you are going to get wet anyway are perfect on a rainy day because it will deter the crowds. As long as there is no lightning, go to that spring, waterpark, or even the beach. Walk through that village, and splash in a few puddles along the way!
3. Plan a beauty day! Make the most of some quality time you may not have planned for. A self-love party where you paint your nails, do a mud mask, maybe even find a place to get a massage! No massage? Soak in the tub, and add a little Epsom salt for those muscles. Rub your feet with some lotion after and read your favorite book. Bring the spa to you! Do the things we never have the time to cause we are always focused on something external. If there is a spa in the area, take advantage of the offers, sign up for discounted services and treat yourself well.
4. Get creative Sing! Singing in the rain can be a stress relief. Rain can be very rhythmic and provide much needed harmony. This is why the shower can bring such great acoustics. Just let it go!
Paint ❤ Water color is a fun way to express yourself and easy medium to explore. Many stores have water color paints or pencils and sketch pads available, if you know there is rain in the fore cast grab some materials.
5. Local indoor adventures – Considering the area, look and see what museums or exhibits are around. Do something you wouldn't have done if it were sunny. Roller skate, go to an arcade or go bowling. You might have a great time purely by default! Sometimes galleries and local museums are a lot more interesting than advertised. Favorite new options becoming more available are axe throwing, arcades, or even an escape room.
At the Pensacola Museum of Art, staying dry!
6. See a movie – this is a popular choice even on a non rainy day. Make it a double or include a special dinner or dessert option to remind yourself you are on vacation and can do awesome things! At the movie theatre or on Netflix, see something you've been putting off!
If you opt to see a movie from the comfort of your hotel or accommodations, add a mud mask or foot soak for some double self care treatment!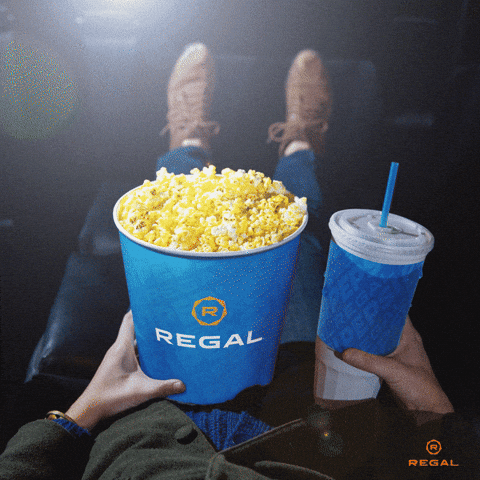 7. Plan When planning and packing for your trip, consider what to do in case it does rain. Look at some options for indoor adventures or bring items with you for this purpose. Bring your book, your face masques, some great products you've been meaning to try. Plan a place that makes a rainy day a welcome addition rather than a disappointment. In a time when carry on bags are promoted more than that checked bag, weigh your options carefully. If you need to purchase rainy day stuff on vacation what will the expense be? I usually opt to have a few things with me. Sample sizes can be the perfect plan, or even grab some smaller containers for products you love to have them more travel friendly. Need some toxic free beauty products? Click here!
I will say, I am more likely to have time to pamper myself on vacation.
I am more likely to apply the foot cream or relax with a mud mask than when I'm at home.
I guess being "away" makes me focus more on being intentional with my time and self care.
8. Plan A/ Plan B Be Flexible! Forecasts can be WRONG! Sometimes they say it will be sunny while I am being rained on. Others, they call for rain and a gray sky never actually loses one drop of water! I try to be flexible. Plan for the worst and hope for the best. Don't sweat the things you can't control - and yes weather is a big one on that list!! In Florida, we get an afternoon shower that breaks the humidity most of the time from Spring through September. There's always a chance it will rain. Or rain there and not here, or here and not there - you get the idea.... Don't sweat what you can't control!
Even when it calls for sun bring an umbrella and a hoodie or sweater for those moody clouds above. Be prepared for anything!
A rainy lazy river ride, is still better than no river, I was getting wet anyway!
Nature LOVES when it rains. The grass grows greener, and gardens all over sing with joy! If it's disheartening to your plans, at least focus on the trees and plants that needed that rain today. No matter how tempting it is to pity your vision. Give in to the moment and be free of your own expectation.
On our recent trip to Pensacola, we stayed in an Airbnb in Milton, and every morning started rainy. The cloudy skies threatened to continue ALL DAY. We sat out on the back covered porch, drank our morning mug of coffee/ tea and literally enjoyed the weather. Turtles came out, fish jumped in the Bay, the sound of the rain was great, and we all sat there and hung out together. This is not the way I planned our busy days beginning. I'd hoped to be up and out earlier, but turns out those few moments of relaxing were exactly what we needed!!! Who knew.
One of the goals of our trip was to find the best beach. Something about a grey day at the beach which doesn't feel the same, but we didn't let the weather stop us - we did however let the storm pass before getting on the road, bring our umbrellas, and laugh when we got caught in the storms.
Puddle jumping is still a sport if you let yourself get a little wet :-)
There's nothing like chicken noodle soup on a rainy day!
Our trip was a bit disheartening because it's not typically a rainy season there and we went specifically to search for the best beach on the emerald coast. You can read our Panhandle adventure here. It's hard to get the real colors of the Gulf when the sky is gray. Fortunately we had enough sun mixture to experience the BEST beach ever - which turned out to be in Navarre. For the record, Gulf Shores was a pretty close runner up and we loved the vibe of Pensacola Beach around the Pier. But we made use of these strategies above to salvage our trip we spent 6 months planning and the rain did not impact tour fun, and will be a fond part of our memories.
I hope where ever your travels take you, you make the most of your moments
Remember Quality Time is about appreciating our selves and those we are with in the moment
Be flexible! Plan A and Plan B are always adaptable
Don't go on vacation to be cranky, you can do that at home.
Show up for the moments you wish to create.
🌊🌊🌊🌊🌊☀☂🐬🦈🐠🐟💦💦💜💙
Us girls, waiting out the storm at Cabana Bay, under cover
The truth is, we've been caught at the water parks running for cover in storms, and at the Springs when the sky opened up (which cleared out the crowds leaving us to enjoy nature even more) and often had to chose between the day at home or a rainy adventure. This is a subject I know too well!
I hope you get all of the memories you need and make the most quality time out of each day's blessing of time to you!
Thank you for sharing the journey, be blessed in all your travels. I welcome your feedback and hope to hear from you! Tell me your favorite, or least favorite rainy day strategy! Please subscribe so we can stay connected.
Mz. Savvy
Come travel with me! Create your Zen as we escape into a magical kingdom!
Now planning our 2023 Art & Yoga Retreat in Colorado Springs
Get info & Join the journey here!
Spending time in Florida and don't know where to begin? Here's your guide to Florida!