Graduation Party Express: How To Pull It Off
Updated: a day ago
Throwing a Graduation Party at home
These kids have had a challenging senior year and so much to overcome. I wanted to throw a real party. We are a bit out of practice and needed thought, care, and time to make it work. Of course I researched by surfing the internet for great ideas and put it all together. I talked through much of this with my Sister in Law...
This is my hope that I can make it easier for someone else...
Pick your place
I picked my house. I picked it a few months back so I carefully examined what we would need to make this a great day. I look with a suspect eye. What's broken? What needs repair? What will make me wary of company? Ok fix those things.
Also, what are the unique features do you have and want to use? In our case it was an old trampoline turned twister game. We have a pool. We have an open kitchen with good counters for keeping food. More on this…
On my fix list were:
New toilet for the back bathroom (we needed one anyway, flushing challenges),
better pump that septic tank while we are at it – I'm not having that one back fire…
back yard holes (got dirt to fill – lots of dirt), which lead to needing grass to replant on top of the dirt.
Deep clean. This is good anyway but we cleaned every corner of the house. Whew! Felt great too.
My son wanted to paint his room. I don't know why, but it was his party so we painted, and removed the pop corn ceiling prior to painting for good measure.
I made a weekend list about 8 weeks out from the party. Each weekend I would knock one or two things off the list so we wouldn't be trying to do everything the night before. I also designated certain kids to complete certain tasks. One for pulling weeds, one for moving his old tires out of the yard.
~~ Fun times - fixing up the house ~~
And good thing because this is what his room looked like the day of....
Lots of kids in here!
Let's face it, hosting a party is a lot of work, and keeps you busy. But don't do all the work to NOT be able to enjoy the people.
*** The Secret to being able to enjoy the people is to have as much as possible done the night before. The week before even, start sooner than you need to. The day before the party get as much done as possible to really set yourself up for success. Everyone will still come through the door and you can't control or predict how it will all work out, but you can start off ready. So in the planning process I had an idea of all the things I could do ahead of time. I am a list maker and like to see it all so I can work through it. At a certain point in the day you switch from getting ready to party time and let everything else go to focus on the people who make the party a party.
The night before... *Just add balloons*
Make a list of things you need and...
Borrow what you can – check your sources
Do you need tables? Chairs? We will get to what we need but before you start ordering everything for one day's use, see if someone you know and love has some of these items hanging around, waiting for someone to use them! I was fortunate to have friends drop off things I could borrow that were awesome additions: cocktail tables, table linens, and a bigger bbq grill than the one we have.
Budget- My budget was basically somewhere between I live on a Florida Teacher salary and my son is graduating money is not an issue!!! *Money is definitely an issue, even if I forget that momentarily.
Again, buy your decoration in advance – I had a last minute almost crisis over the dinner plates going out of stock. Thank God for Target.
Crowd – How many people do you want? How much space do you have? Who do you have to invite? Get a vision of how to keep people moving around and not all sitting in one space
Music – Create a playlist. All you need is a blue tooth speaker and you are good to go!
Theme – Yes, it's graduation, but does it have to be school colors or just 2021? Can we make it a little more creative? I went with the "Go change the world" theme. It was fitting for this group. This led me to balloons and plates that read messages about the adventure just beginning and the world being yours.
We signed a globe. We posted photo/ video of our travels. We made posters. It was fun. There was a card box and advice box on the table. I'd printed photos and had everything ready.
We did pick colors which were black and gold, and like the water of the ocean turquoise.
Ok so here's my order of operations for a wonderful party experience.
#1. Pick a date. This date may or may not be on the big day of the occasion. You may not want to conflict with other parties. Check availability of your core group. Maybe even join with another celebrant. Maybe enlist some help and collaboration in the party planning. This is way more fun with someone else helping you imagine and create.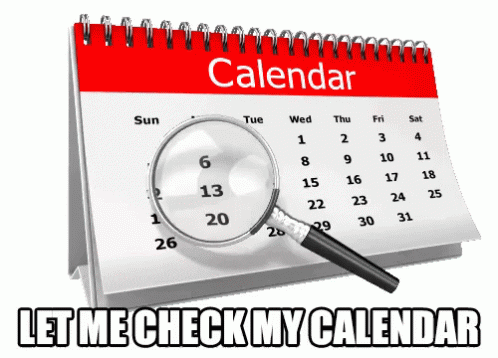 #2. Invitations.
For the invitations have a photo shoot. Take your graduate to a meaningful place. Take as many photos as your heart desires to use 4 – 6 photos in your invite. You will want a little variety on this.
We chose the beach. For the Thank you cards we will have the announcement included for where he is attending college as at the time of the photoshoot we were still deciding.
Get addresses. Mail about a month in advance.
Make a photo graphic in your favorite app (like canva) to save the date and to let people know prior to their invitation arriving. Also, we sent 40 invitations. Some to friends and family out of town we knew may not attend. Some to neighbors. Our party was open to any graduates and friends so ultimately the invitations were out of respect and the texted graphic was to spread the word.