Graduation Party Express: How To Pull It Off
Updated: 3 days ago
Throwing a Graduation Party at home
These kids have had a challenging senior year and so much to overcome. I wanted to throw a real party. We are a bit our of practice and needed thought, care, and time to make it work. Of course I researched by surfing the internet for great ideas and put it all together.
This is my hope that I can make it easier for someone else...
Pick your place
I picked my house. I picked it a few months back so I carefully examined what we would need to make this a great day. I look with a suspect eye. What's broken? What needs repair? What will make me wary of company? Ok fix those things.
Also, what are the unique features do you have and want to use? In our case it was an old trampoline turned twister game. We have a pool. We have an open kitchen with good counters for keeping food. More on this…
On my fix list were:
New toilet for the back bathroom (we needed one anyway, flushing challenges),
better pump that septic tank while we are at it – I'm not having that one back fire…
back yard holes (got dirt to fill – lots of dirt), which lead to needing grass to replant on top of the dirt.
Deep clean. This is good anyway but we cleaned every corner of the house. Whew! Felt great too.
My son wanted to paint his room. I don't know why, but it was his party so we painted, and removed the pop corn ceiling prior to painting for good measure.
I made a weekend list about 8 weeks out from the party. Each weekend I would knock one or two things off the list so we wouldn't be trying to do everything the night before. I also designated certain kids to complete certain tasks. One for pulling weeds, one for moving his old tires out of the yard.
~~ Fun times - fixing up the house ~~
And good thing because this is what his room looked like the day of....
Lots of kids in here!
Let's face it, hosting a party is a lot of work, and keeps you busy. But don't do all the work to NOT be able to enjoy the people.
*** The Secret to being able to enjoy the people is to have as much as possible done the night before. The day before the party get as much done as possible to really set yourself up for success. Everyone will still come through the door and you can't control or predict how it will all work out, but you can start off ready. So in the planning process I had an idea of all the things I could do ahead of time. I am a list maker and like to see it all so I can work through it.
The night before... *Just add balloons*
Make a list of things you need and...
Borrow what you can – check your sources
Do you need tables? Chairs? We will get to what we need but before you start ordering everything for one day's use, see if someone you know and love has some of these items hanging around, waiting for someone to use them! I was fortunate to have friends drop off things I could borrow that were awesome additions: cocktail tables, table linens, and a bigger bbq grill than the one we have.
Budget- My budget was basically somewhere between I live on a Florida Teacher salary and my son is graduating money is not an issue!!! *Money is definitely an issue, even if I forget that momentarily.
Again, buy your decoration in advance – I had a last minute almost crisis over the dinner plates going out of stock. Thank God for Target.
Crowd – How many people do you want? How much space do you have? Who do you have to invite? Get a vision of how to keep people moving around and not all sitting in one space
Music – Create a playlist. All you need is a blue tooth speaker and you are good to go!
Theme – Yes, it's graduation, but does it have to be school colors or just 2021? Can we make it a little more creative? I went with the "Go change the world" theme. It was fitting for this group. This led me to balloons and plates that read messages about the adventure just beginning and the world being yours.
We signed a globe. We posted photo/ video of our travels. We made posters. It was fun. There was a card box and advice box on the table. I'd printed photos and had everything ready.
We did pick colors which were black and gold, and like the water of the ocean turquoise.
Ok so here's my order of operations for a wonderful party experience.
#1. Pick a date. This date may or may not be on the big day of the occasion. You may not want to conflict with other parties. Check availability of your core group. Maybe even join with another celebrant. Maybe enlist some help and collaboration in the party planning. This is way more fun with someone else helping you imagine and create.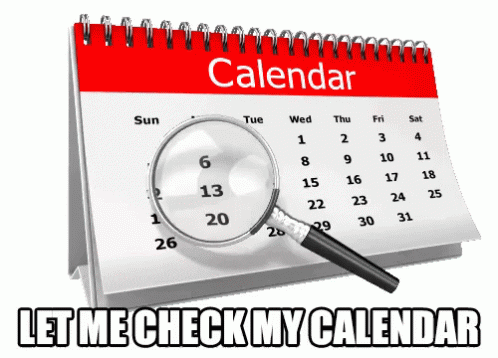 #2. Invitations.
For the invitations have a photo shoot. Take your graduate to a meaningful place. Take as many photos as your heart desires to use 4 – 6 photos in your invite. You will want a little variety on this.
We chose the beach. For the Thank you cards we will have the announcement included for where he is attending college as at the time of the photoshoot we were still deciding.
Get addresses. Mail about a month in advance.
Make a photo graphic in your favorite app (like canva) to save the date and to let people know prior to their invitation arriving. Also, we sent 40 invitations. Some to friends and family out of town we knew may not attend. Some to neighbors. Our party was open to any graduates and friends so ultimately the invitations were out of respect and the texted graphic was to spread the word.
#3. Ideas for party décor
I searched every social media and website I could find. I came up with some good ideas.
Once I had the "Go Change the World: theme I started to knock off some of the easy pieces like buying the themed napkins, plates and balloons. But I didn't want a cookie cutter Party City house. I wanted to mix it up. About 8 weeks in advance I ordered a chunk of the décor and started designating.
#4. Do things in advance
*Buy sodas on sale. Clean and fill the coolers. Just add ice the day of.
*Buy toilet paper and regular napkins on sale (I hate to use those pretty ones to actually eat dinner)
*Go ahead and make that hair appointment the week of a month out, in a busy season it will be hard to book later.
*Nails/ eye brows too if that's your thing!
*Order the cake
These were my party plans:
- Punch jars (alcoholic and nonalcoholic options) – needed recipes
- Smores table/ fire pit (with tiki torches) – needed glass jars, torches, and citronella
- Twister on the trampoline - needed spray paint and circle stencil, big spinner
- Candy table – needed buckets, and fun labels
- Balloon arch – needed air compressor, and patience. Watch videos.
- Video power point of memories – needed memory stick to put in TV
- Photo Back drop and props – needed to move couch
- Welcome Signs – front yard and decoration
- Big 2021 balloons for ambience
- Make sure there is helium in the helium tank!
- Center pieces/ table cloths – needed balloon weights, helium balloons, some of his accomplishments framed/ displayed
- Food – lunch and dinner, cake, snacks
- Playlist – I did put together a 6 hour playlist of party must have songs beginning with Vitamin C "friends Forever", progressing to dance songs like the cha cha slide and ending with an hour of the graduating class top 10 which oddly enough we never got to…
** Don't forget to dance ** We did buy disco lights - there was some dancing.
Make it Special
I know not all invited can come. Traveling has become complicated. Health concerns and distance factor in... those who can not attend can send a video of themselves wishing your graduate a Happy Graduation. Compile these and play :-)
The slide show... I included a lot of slides. 288. I kept adding more. Some slides had multiple photos. I included many pictures of the friends who I expected to be at the party and mixed it in with his story. His travels. His awards. His highlights. I asked his friends to send me some of their photos. This was catchy. Everyone watched it - sometimes they were looking for their own photos and memories, but it made it exciting for my boy.
Gifts.... I gave him a gift, a lap top - but that was later after the party. Prior to the party I had framed a poem Josh wrote in 2nd grade, about the lake. I found a recent photo of him in Lake Lure, it almost looked like he wrote it with the forethought of being there one day. He actually illustrated the poem with a lake between a mountain and it reminded me of Sunset Cove. As luck would have it, I had a photo of that... printed and added to the frame. He loved it.
Thursday night - I showed him the power point slide show and gave him his gift. A quiet family night before the crazy!!
Friday, once we started the decorating part, I told him to go out with his friends. I wanted him to be able to be a little surprised with the completed look. It totally worked. Mom win!!
*His party was Saturday, the day of his graduation.
Make A Schedule of Events: (Be Flexible)
My sister, her wife, and I all had the prior day to clean/ decorate and build the balloon arch.
I premade the salads (mac and tuna, potato, and baked ziti)
They mostly cleaned, moved stuff and started the set up.
Great team work makes it come together!!
My Schedule:
After Graduation/ Before party:
**Stop at the Botanical Gardens/ Family Photo shoot**
Get 3 bags of ice and Italian bread.
Make punch/ Sangria
Melt chocolate for fondue fountain
1:00 - Pick up the cake (cake was not ready - small panic. It was ready by 2:00.
Blow up helium balloons
Hang decorations around garage
Put out yard sign
*Chrissy coming early to cut fruit for the fruit platters and help make the cole slaw
Put out chips and dips and cheese
3:00 begin party
People arrive - FUN ***
Start Playlist
Wes - start BBQ hot dogs, ham burgers
Melissa - Put out salads and condiments
5:00 - put away all food out
5:30 - put baked ziti and garlic bread in the oven
6:00 - Serve Baked Ziti, garlic bread and salad
7:00 - Cake
8:00 Fire/ S'mores
A few things... I thought people would swim, no one swam.
Lots of people took photos and we made shared albums to all share photos.
By 9:30 pm the guests were gone and we were eating and drinking and relaxing!
Also, it rained right at that time butting out the fire and ending the events.
My Candy/ Fondue table, and the inspirations...
Back Porch/ Back Yard fun - I tried to get someone else to paint the trampoline, but it turned out to be a lot of fun!! All the paint that blew onto me, washed off :-)
The Fabulous Balloon Arch - This one needs some time, some space, some laughter, and a sister in law/ Bff to help with!
FYI - a week later this beautiful arch still stands. Looking great!
Photo Back Drop/ Props
The Front Entry
Really all of this worked out great. Better than I'd hoped. Family pitched in and made it a festive occasion. What makes a party great is the people who show up. I must say we've been able to have great people in our lives and gladly the party vibe was nothing but love.
I am so proud of the class of 2021 for sticking with it through all the reasons not to.
So many students went virtual. Then dealt with Block scheduling. Some even completed school in December, credits all completed - waiting until May to walk.
I am especially grateful for all who made it work.
People showed up for Josh because he is a great kid.
He has made many friendships and connections beyond me and I am excited for all his future will hold.
He received his High School diploma with honors, and was a couple classes shy of his AA from dual enrollment. He had many scholarships including Take Stock in Kids, and Florida Tech science award. We went to Florida Tech and took some pics at their botanical gardens before going home.
I will be following this same plan for my daughter's upcoming baby shower. I am already checking sales and seeing what I can reuse from this party. For me the biggest thing is since the house is already clean it should be easy to keep it that way!! Also, the grass we planted has finally grown, thanks to great rainfall in the past few weeks.
Headed to Florida Tech, Aerospace Engineering
A Day to Remember <3 Lots of hard work pays off! Palm Bay Magnet did a fantastic job.
Our Botanical Garden Family Photo Shoot - these people make my world turn <3
Got to love the family. Memories. Life. Love.
The party planning crew!
Thank you for sharing this memorable day, and I appreciate your feedback and ideas.
Hope you find this helpful :-)
God Bless and enjoy your travels!
~ Mz. Savvy
#graduationparty2021 #happygraduation #celebration #familyfun #markthemoments #milestone