The Florida Keys: All You Need To Know to Have a Great Road Trip Adventure!
Updated: 6 days ago
The family road trip to tropical paradise, and escape from reality
Crystal clear water surrounding a narrow land strip out in the middle of the Atlantic Ocean off the tip of the Florida Peninsula. Sounds fun right? Unless you're flying into Key West and just staying there, a trip to the islands is for sure going to be a Florida Key's Road Trip! This scenic drive will have lots of flavor and is part of the adventure, so don't rush it (no seriously don't there are police everywhere). How far north you start is your choice. The Florida Everglades are easily accessible from Homestead, the nearest city before you enter the Key's. It's easy to veer off and explore before beginning the Overseas Highway experience. Most people prefer the West Palm or Fort Lauderdale airport experience to the Miami airport, for renting cars and navigation, as Miami has a lot more going on.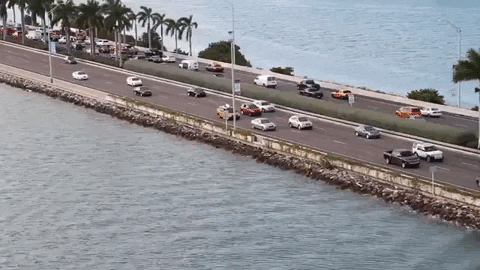 Because we live in Florida we often vacation elsewhere. This year we decided to revisit some of our favorites within our own state. We've been to the Key's… there was a honeymoon, an AirBnB, some science research field trips, and a few quick day trips. But once we'd decided to return, I started to think of all the things I wanted to do. As soon as I began my research, I remembered how expensive it could be to stay in the Florida Keys! So, I had to dig a little deeper.
My criteria: ~~The first step in planning is decide what you want to accomplish~~
Find a large room with two queen beds preferably on the water.
In or near Key West
Find a room in or near Key Largo with the same criteria.
Yes I wanted nights in different locations.
Must be affordable
Snorkel.
See beautiful fish.
Hit the Southern Most point.
Enjoy the area, gain a new experience with my boys.
Yaaay! Road Trip!!!!!!
What's so great about Key West?!?!?
This eclectic little village is the southern most point in the US, and is closer to Cuba than Miami. Rich with history, art, and culture, the story told here by these streets is unique. Just 3.5 hours from Miami, it will still make you feel a million miles away. Tropical paradise, it's a haven for dive bar lovers who always seem to be living their best life. Live music around every corner, the area is rife with historic sites dating back to the early 1800s, and, of course, opportunities to gorge yourself on conch fritters and every kind of sea food delicacy around. Did I mention the key lime pie? This quaint little village is just a fun and upbeat place to spend some time.
Duval Street, running from Mallory Square to the Southernmost Point marker, is home to museums, souvenir shops, galleries, and cafés. Duval Street hosts several annual events and parades, including the Hemingway Days festival each summer and the Fantasy Fest, a ten-day costume party each October. You may want to avoid this time if that's not what you have in mind!
Duval Street is home to some of Key West's most historic attractions, including the Ernest Hemingway Home and Museum, the Southernmost House, and the Harry S. Truman Little White House. A popular activity here is renting a scooter and riding around enjoying all of the sights and local options. ** Reserve ahead if this is your goal, my son was very disappointed there was not a single scooter available while we were in town for the July 4th weekend. 🙄
Mallory Square, Key West – Home of the best sunsets!
Located in Old Town Key West that is best known for its nightly sunset celebration. Many people gather to watch the sun drop over the Gulf of Mexico and enjoy the 2 hour celebration each night. Once the sun sets the restaurants fill up pretty quickly and the whole vibe gets wild! Tours, music, dancing and people galore!
Hotel rooms in Key West during peak visiting are often at least $400 a night, and only have one bed. There are some very luxurious options and you will pay steeply for them. Since we are not staying long at a hotel or pool when we travel, we are up and out to explore, I don't like the luxurious out-of-pocket experience, I enjoy being on the ground in the nature of it all. This is why I love blogs. I started looking up affordable Key's destinations and came across Sugar Loaf Key Lodge as recommended by other budget travelers. Great reviews encouraged me to book quickly. I will post below my reviews of the places we stayed. Overall, I consider it a good option.
If money is no object you are good to go because you can easily lose track of your budget and get sucked into the entire scene. Just go for it! If you want to plan this trip with less overhead I am here to help!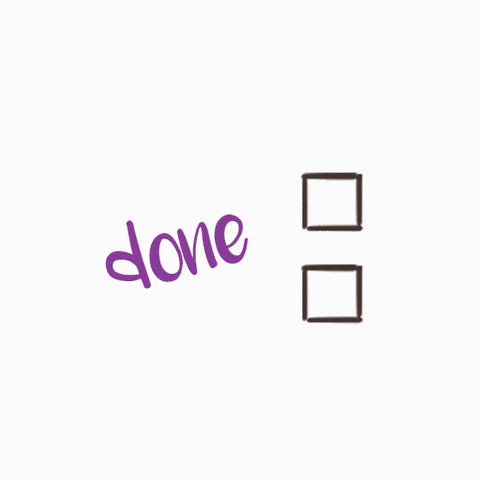 Few things to consider in your planning:
Gas: 1 tank of gas gets you from Homestead, Florida to Key West and back to Homestead. Gas in the Keys is the same price as on mainland Florida IF you fill up on Key Largo, or Marathon. Key West is apx. 3 hours from Miami, depending on traffic of course.

Hotels: This is the biggest expense. During off-season (July – October) you may find places for as low as $200/ night. For nicer Florida Keys resorts, you'll be looking at $300+ per night in the off season. If you visit during peak season (November – July) you could be looking at $400 + per night for the budget hotel options. Vacation rentals match these rates. I recommend a house share if you have other people willing to split the expense and plan to stay in one spot for multiple nights.

Dining: There are wonderful affordable places to eat in the Keys so if you plan your dining to have great food on a budget, plan to spend around $180 (or less) per day for a family of four. This doesn't include fine dining, but just three quality, casual meals per day. However, there are some REALLY good places to eat, and you may want to manage some groceries to cover breakfast and lunch and splurge for dinner, to stay in the same price range. We love our cooler packed with some cold cuts and sandwiches for lunch, and great snacks. We bring our own drinks and plan accordingly.

Activities: There are lots of free and cheap things to do in the Florida Keys, so you'll not have to worry too much here. To average our spending, it is about $80 per day for activities for four people. That doesn't account for big ticket excursions like visiting Dry Tortugas National Park or doing a fishing trip, but includes things like state park activities or museums.
Taken at John Pennekamp
Beaches:
First time visitors are always shocked there isn't more beach. In a string of Islands surrounded by water, you'd expect way more beach!! There are some, e