The Florida Keys: All You Need To Know To Have A Great Time
The family road trip to tropical paradise, and escape from reality
Crystal clear water surrounding a narrow land strip out in the middle of the Atlantic Ocean off the tip of the Florida Peninsula. Sounds fun right? Unless you're flying into Key West and just staying there, a trip to the islands is for sure going to be a Florida Key's Road Trip! This scenic drive will have lots of flavor and is part of the adventure, so don't rush it (no seriously don't there are police everywhere). How far north you start is your choice. The Florida Everglades are easily accessible from Homestead, the nearest city before you enter the Key's. It's easy to veer off and explore before beginning the Overseas Highway experience. Most people prefer the West Palm or Fort Lauderdale airport experience to the Miami airport, for renting cars and navigation, as Miami has a lot more going on.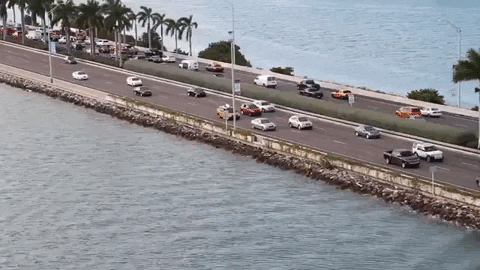 Because we live in Florida we often vacation elsewhere. This year we decided to revisit some of our favorites within our own state. We've been to the Key's… there was a honeymoon, an AirBnB, some science research field trips, and a few quick day trips. But once we'd decided to return, I started to think of all the things I wanted to do. As soon as I began my research, I remembered how expensive it could be to stay in the Florida Keys! So, I had to dig a little deeper.
My criteria: ~~The first step in planning is decide what you want to accomplish~~
Find a large room with two queen beds preferably on the water.
In or near Key West
Find a room in or near Key Largo with the same criteria.
Yes I wanted nights in different locations.
Must be affordable
Snorkel.
See beautiful fish.
Hit the Southern Most point.
Enjoy the area, gain a new experience with my boys.
Yaaay! Road Trip!!!!!!
What's so great about Key West?!?!?
This eclectic little village is the southern most point in the US, and is closer to Cuba than Miami. Rich with history, art, and culture, the story told here by these streets is unique. Just 3.5 hours from Miami, it will still make you feel a million miles away. Tropical paradise, it's a haven for dive bar lovers who always seem to be living their best life. Live music around every corner, the area is rife with historic sites dating back to the early 1800s, and, of course, opportunities to gorge yourself on conch fritters and every kind of sea food delicacy around. Did I mention the key lime pie? This quaint little village is just a fun and upbeat place to spend some time.
Duval Street, running from Mallory Square to the Southernmost Point marker, is home to museums, souvenir shops, galleries, and cafés. Duval Street hosts several annual events and parades, including the Hemingway Days festival each summer and the Fantasy Fest, a ten-day costume party each October. You may want to avoid this time if that's not what you have in mind!
Duval Street is home to some of Key West's most historic attractions, including the Ernest Hemingway Home and Museum, the Southernmost House, and the Harry S. Truman Little White House. A popular activity here is renting a scooter and riding around enjoying all of the sights and local options. ** Reserve ahead if this is your goal, my son was very disappointed there was not a single scooter available while we were in town for the July 4th weekend. 🙄
Mallory Square, Key West – Home of the best sunsets!
Located in Old Town Key West that is best known for its nightly sunset celebration. Many people gather to watch the sun drop over the Gulf of Mexico and enjoy the 2 hour celebration each night. Once the sun sets the restaurants fill up pretty quickly and the whole vibe gets wild! Tours, music, dancing and people galore!
Hotel rooms in Key West during peak visiting are often at least $400 a night, and only have one bed. There are some very luxurious options and you will pay steeply for them. Since we are not staying long at a hotel or pool when we travel, we are up and out to explore, I don't like the luxurious out-of-pocket experience, I enjoy being on the ground in the nature of it all. This is why I love blogs. I started looking up affordable Key's destinations and came across Sugar Loaf Key Lodge as recommended by other budget travelers. Great reviews encouraged me to book quickly. I will post below my reviews of the places we stayed. Overall, I consider it a good option.
If money is no object you are good to go because you can easily lose track of your budget and get sucked into the entire scene. Just go for it! If you want to plan this trip with less overhead I am here to help!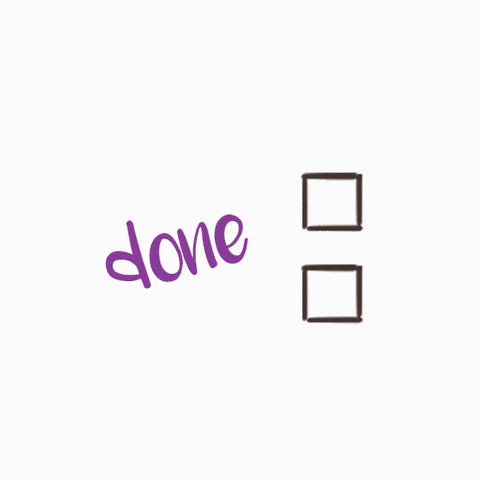 Few things to consider in your planning:
Gas: 1 tank of gas gets you from Homestead, Florida to Key West and back to Homestead. Gas in the Keys is the same price as on mainland Florida IF you fill up on Key Largo, or Marathon. Key West is apx. 3 hours from Miami, depending on traffic of course.

Hotels: This is the biggest expense. During off-season (July – October) you may find places for as low as $200/ night. For nicer Florida Keys resorts, you'll be looking at $300+ per night in the off season. If you visit during peak season (November – July) you could be looking at $400 + per night for the budget hotel options. Vacation rentals match these rates. I recommend a house share if you have other people willing to split the expense and plan to stay in one spot for multiple nights.

Dining: There are wonderful affordable places to eat in the Keys so if you plan your dining to have great food on a budget, plan to spend around $180 (or less) per day for a family of four. This doesn't include fine dining, but just three quality, casual meals per day. However, there are some REALLY good places to eat, and you may want to manage some groceries to cover breakfast and lunch and splurge for dinner, to stay in the same price range. We love our cooler packed with some cold cuts and sandwiches for lunch, and great snacks. We bring our own drinks and plan accordingly.

Activities: There are lots of free and cheap things to do in the Florida Keys, so you'll not have to worry too much here. To average our spending, it is about $80 per day for activities for four people. That doesn't account for big ticket excursions like visiting Dry Tortugas National Park or doing a fishing trip, but includes things like state park activities or museums.
Taken at John Pennekamp
Beaches:
First time visitors are always shocked there isn't more beach. In a string of Islands surrounded by water, you'd expect way more beach!! There are some, especially State Parks with great views and water, but parking is also difficult at many of the beaches. Conch shells and rocky shores are pretty common.
Sombrero Beach gets high reviews if you have younger children, as it has a playground, sandy beaches (as opposed to the rocky shores of some others) showers, and free entry!
Anne's Beach is like a little hideaway on the side of the road, in lower end of Southern Matecumbe Key. There are two parking lots, depending on your driving direction. One has bathrooms and the other only has the actual beach. You can walk from one end to the other using the boardwalk they built that is above the shore. There are numbered pavilions along the way. This is a place to stop on your way in or out of the keys, get your feet wet and eat a snack, not really a hang out and spend the day beach.
The Drive Down:
Where should we stop!?!?
**If you miss any of these on the way down, plan to hit them on the way back up!
1. John Pennekamp State Park – Key Largo
$8.00 to drive in
This state park is great if you plan rent kayaks or take a snorkeling trip out to the reef. Reserve ahead, the shop does save some for same day bookings. They have Glass bottom boat tours and the statue of Christ of the deep can be seen from these expeditions. If you are not trying to do additional outings, this is still worth a beautiful beach stop at road trip pit stop. Mangroves, the whole tree lined beach, and trails are still fun. You can wade out into the water and see a wide variety of fish including barracuda and tuna. If you bring your own kayaks or paddle boards you can pop in and explore this coast line heaven.
2. Robbie's of Islamorada
You can buy a bucket of fish here for $4.00. And take that bucket out onto the pier where you can feed the tarpon. It's $2.00 per person to walk out onto the pier
*You could have a snack or a drink, there are lots of food options!
*You could wander the artisans and souvenir shops
*You could play the hook catch string game
*You could just get out and stretch your legs
But it's a good time, high energy of all the locals and travelers in one spot.
I feel obligated to tell you when you feed the tarpon, it is very exciting and sometimes the Tarpon - whose mouths are made of bone will scratch or scrape the hand/ fingers of the feeder. Just an fyi, it's still fun.
And I remember when we did this 5 years ago...
** This is why we travel. These amazing memories. Soon we will look back on this trip.
3. Seven Mile Bridge -
You're going to drive over, so sit back and enjoy the scenic route. The colors of the water depend on time of day and weather conditions but I've never been more enthralled with the water colors.
Experience a piece of history and visit the Old Seven Mile Bridge. You can take a free and scenic walk or bike ride over the bride and to Pigeon Key, a small island with lots of history. This bridge was once Henry Flagler's railroad, which ran from 1912-1935. When we went it was closed for construction, but I still recommend it if it's open!
4. Big Pine Key - Key Deer-
These endangered species call this area home. And I see why they are endangered. They are just the sweetest little creatures that wander around taking no safety precaution whatsoever. The speed limit is lower in this area for a reason. The smallest subspecies of the North American white-tailed deer, they are easy to miss. Poaching and habitat loss had reduced the number of Key deer to only a few dozen animals by the 1950's, but establishment of the Refuge and subsequent listing of the deer as endangered in 1967 has allowed for protection and a dramatic recovery of the species.
No Name Pub - a worthy little stop to eat lunch. Back off the beaten path it's great to find this place and then to walk inside and see all of the décor. Dollars hanging everywhere. Like wall paper. Hand decorated and constantly updated I can only imagine how much it equals. The food was pretty good. But leaving we saw a bunch of key deer making the out of the way stop well worth the extra few minutes.
No Name Pub - Long Pine Key - Fun stop along the way!
5. Bahia Honda
$8.00 per vehicle
This park features an ocean side and a gulf side, and a channel in between. People are not permitted in the channel however, this breezeway is home two lots of sea life and this cool little spot makes for good shallow swimming, snorkeling, and great pictures. It is right under the broken train track that runs along the highway. The short trail which takes you to the top is cool to experience and brings the area to life with some history. The concession stand has reasonably priced food that is pretty yummy, and there are BBQ grills available for use if you get there early!
Key's Fun & Free things to do:
Anne's Beach, Islamorada (if you can park!)

Sombrero Beach, Marathon – free admission with pavilions and volleyball courts!

Veteran's Memorial Park, Little Duck Key – Free picnic spot at the foot of the 7 Mile Bridge

Watch Sunset in Mallory Square, Key West – every night 2 hours before the sun sets the square fills with food vendors, jugglers, fire dancers, magicians and cool street performers

The Southern Most Point Buoy

Wander old Key West neighborhoods, Key West

The Florida Keys Eco-Discovery Center- more than 6,000 square feet of interactive exhibits, providing an up-close look into the underwater ecosystems of the Florida Keys

The Key West Garden Club at Fort West Martello - paradise in the remains of a Civil War fort
State Park Entry Cost:
Beaches and Snorkeling at John Pennekamp State Park (BYO snorkels)

Bahia Honda Viewpoint and Tide Pools, West Summerland Key

Fort Zachary Taylor State Park, Key West

Nature Trails at Long Key State Park
More Fun….
Ernest Hemingway Home and Museum, Key West
Tour the famous home of famed author, furnished with many of the original pieces, including Hemingway's prized collection of 17th- and 18th-century Spanish furniture. The gardens make the home that much more spectacular. It's cool to see the 60 6 toed cats who live on the property, as Hemingway was given a white six-toed cat by a ship's captain and some of the cats who live on the museum grounds are descendants of that original cat, named Snow White. Cash Only for Admission
GENERAL ADMISSION
Adult
$17.00
Child(Ages 6-12)
$7.00
Harry S. Truman Little White House
In 1890, the building was used as the naval headquarters for the Spanish-American War, and later during the first and second world wars. From around 1946, President Harry S. Truman began to use the building as his "Winter White House," where he was often visited by both military and political figures on urgent matters of state. Today, the historic home is a museum, where you can go on a guided tour to gain an insight into the life and times of President Truman and his successors, who came to Key West to relax and recharge during the dark years of the Cold War. You can also go on a botanical tour of the surrounding gardens, where tropical trees and shrubs abound.
GENERAL ADMISSION:
REGULAR Adult $22.52 Child (Ages 4-12) $10.75
ONLINE $20.27 $9.68
SAVE $2.25 $1.07
They do give student, senior, and local discount
Dry Tortugas National Park - For those who want to splurge!
70 miles from Key West, Dry Tortugas National Park is accessible only by boat or seaplane, although most people do this as part of a tour. This archipelago of seven beach-ringed islands is also home to Fort Jefferson, a massive 19th-century fortification that takes up one island in its entirety. The park is a favorite among snorkelers and divers for its coral and seagrass, as well as the numerous shipwrecks that can be easily spotted under the surface.
The Aluminum 110 foot Ferry takes 125 people at a time back and forth to the park.
Prices are: DAY TRIPS
ADULT$190
CHILD (4-16)$135
STUDENTS 17+ (WITH ID)$180
ACTIVE MILITARY (WITH ID)$180
https://www.drytortugas.com/key-west-ferry/
There are options for visiting, and you can get more info here
https://www.nps.gov/drto/index.htm
So Where should I stay?
Many places in Key West are marketed "adults only", or even more specific as to who they recommend stay (we came across a few "gay male only" specifics).
If you are traveling with family, and need 2 beds, and hoping to stay inexpensively, you have a bit of a challenge. Time and research are your friend. I recommend staying outside of Key West, or limiting your Key West stay to one night to cut costs.
Also, giving your children the plan ahead of time helps them to be prepared. I never want winey kids who want want want everything they see see see. Teach them early to appreciate the time and space they are in and not need to buy everything they want. I tell my kids I will make sure they have 3 solid meals and a roof over their heads, but they are responsible for paying for their own extras. I will cover the costs of excursions I plan, however if they want to buy something I didn't plan for they know not to even ask. This has made traveling with a big family on a budget easier and enjoyable. Good Boundaries and consistency with that plan.
On this trip, we stayed at the Sugar Loaf Lodge.
It's one Key north of Key West, and 30 minutes from Mallory Square. The scenic drive is about 15 miles. We definitely felt we over paid for a motel style room, but the reviews on trip advisor and other sites painted it to be a large ocean front room with newly remodeled rooms. Our experience was a bit of a let down just based on the fact that I'd had a different vision in my head. The room was a typical double bed room, however we did have 2 sinks, one in the bathroom and one in the room itself which makes it easier to function. They have very little counter space or extra room. Not enough space to put an air mattress if you were planning on it. There is a marina if you are launching your boat. While it seemed worn in some ways, it is clear that they are proud of this site.
Pros: Comfortable beds. Pretty clean (just dated) cold fridge, held all of our left overs, hot hot water. In the morning free tea, coffee or hot cocoa at the tiki hut. Kind and helpful management, nice facility. Great Wi-Fi. It is right in a cove, with some sea life visible. Location: 30 minutes from Mallory Square, 30 Minutes from Bahia Honda State Park.
Cons: Dated rooms (Some are updated but ours felt old), water pressure just so so, no microwave, no cooking on site at all, hard to reach anyone in the evening to get more towels or pillows – no service available, water behind the resort super muddy and wouldn't snorkel or swim there (other reviews sounded like this was possible, maybe it is clear on other times). Cost. I say this because at $350/ night I definitely expected more. I realize it was a "peak" time to visit (4th of July weekend) but I felt if I'd paid $250 I would stay again. Unreasonable at that rate.
If you want to stay in Islamorada:
Highly recommended by several friends, who frequent this spot.
Great place to stay if you want to bring your boat, do water sports, grill, and relax. Some units kitchenettes. Nice beach area with picnic tables and grills. Plenty of parking for vehicles and boat trailers. Private ramp. Beds super comfy, excellent water pressure, and nice, individual patios. Perfect place to watch the sunset on the bay front. Highly recommend to those wanting to stay small on Islamorada.
We once stayed in Key Largo enjoying the amenities of John Pennekamp State Park.
We booked snorkeling trips to the reef and explored all of the area.
We spent an entire week here with our friends in a rented VRBO.
We had a small boat with us, but the water was choppy and not ideal.
We cooked at home and saved our $$ for excursions.
We had a wonderful time and spent a lot of time in or on the water!
My kids developed a love and respect of the wild life by learning about this ecosystem and the coral reefs.
Marathon:
This is where the boating is priority. Deep Sea, Reef fishing or flat water fishing are all on the daily menu. Many charters are available. Water front restaurants, jet skis, kayaks, paddleboards, just people out enjoying various water sports! Marathon, Florida is a city and it includes Marathon Key but also Fat Deer Key, Grassy Key, Vaca Key, Duck Key, Key Colony, and Boot Key. As it is in the "middle", you will automatically pass it if you are driving down to Key West.
The Dolphin Research Center and Turtle hospital draw a crowd and focus on animal rehabilitation as well as personal encounters. Seafaring traditions and seafood festivals are well known and respected here. Many options for small hotels, beachside inns, resorts or vacation homes are available, but again, in this area there are not many bargains to be had. Tourist season is crucial to the local economy and your money spent here stays here. In the off season this little fishing community closes many of it's places.
What do I bring to the Keys?
Road trip prepared: